Posted on September 26, 2018 at 2:41pm 0 Likes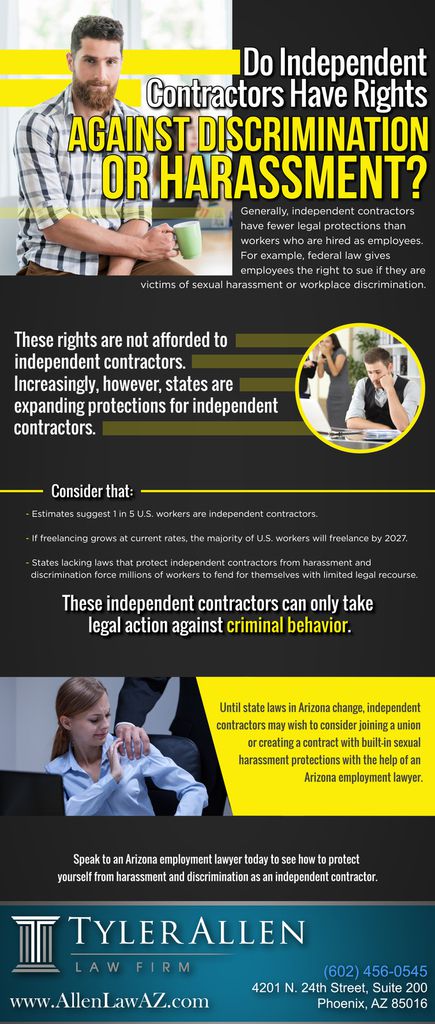 Generally, independent contractors have fewer legal protections than workers who are hired as employees.
For example, federal law gives employees the right to sue if they are victims of sexual harassment or workplace discrimination.
These rights are not afforded to independent contractors. 
Increasingly, however, states are expanding protections for independent contractors.
Tyler Allen Law Firm, PLLC 
4201 North 24th Street, Suite 200 
Phoenix,…
Continue